Beads & ME loves everything handmade and takes great pride in selling beautiful, handmade jewellery. Selling a range of earrings and necklaces, all individually made by Jazz, in varying styles, you're sure to find something to suit everyone. A big part of Beads & ME's aim is to raise awareness of ME/CFS, a chronic condition affecting almost 250,000 people in the UK alone. There is a dedicated selection of ME jewellery available to buy, all of which include a percentage of the profit being donated to charity. Jazz also sells gift vouchers.
Get into the festive spirit with these handmade wire Christmas tree earrings and necklace. Made from silver and gold plated wire, these charming pieces are a festive gift for yourself or someone you love, with wire wrapped baubles adding an extra little sparkle. Necklaces and earrings sold separately for £16 or buy the set for £30.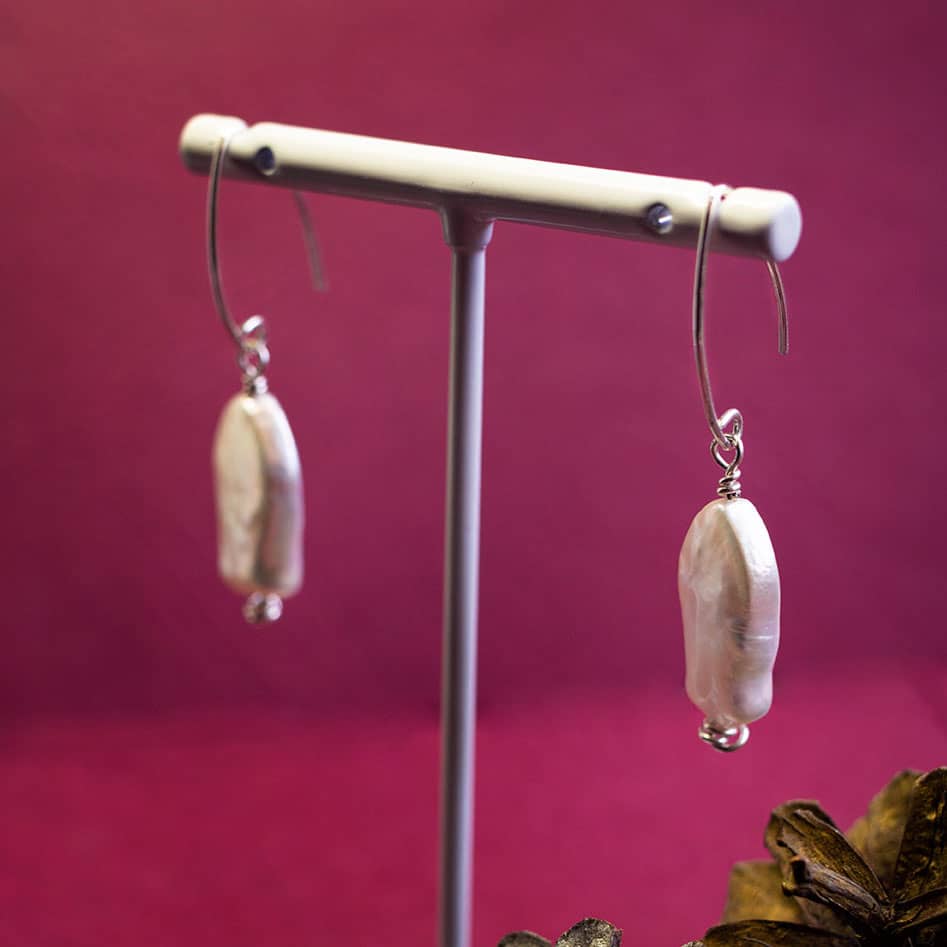 A simple but beautiful pair of earrings. A single, interestingly shaped, freshwater pearl finished with handmade sterling silver v-shaped earwire, these earrings are the perfect addition to any outfit, adding a sophisticated element to all occasions. The pearls used in these earrings were donated to Beads & ME to help raise awareness for ME/CFS and a portion of the profits will be donated to the ME Association. £22 each.
These beautiful gradient drop pearls are ideal for all outfits and occasions. Each pearl drop has been hand-wrapped with wire, creating a subtle but beautiful and unique shape to the classic gradient of pearls. Choose from a range of colour gradients to find your favourite set. Earrings and necklaces sold separately for £18 or buy the set for £32.
Find Beads and ME online:
Return to the main market...
Meet our sponsors…
Click on each logo to see how you can benefit from their services.