Award-winning aromatherapy to help you sleep beautifully and wake up feeling gorgeous.
Based in Richmond, North Yorkshire, we are driven by a passion to help you have a beautiful night's sleep. Founded by Jo Foster, and born from the need to get her own sleep back on track and counter the effects of a life full of deadlines and jet lag inducing travel.
Our range of products includes Night-Time Skincare, Bath & Body, Gift Sets & Home Fragrance all 100% natural, cruelty free & suitable for vegans.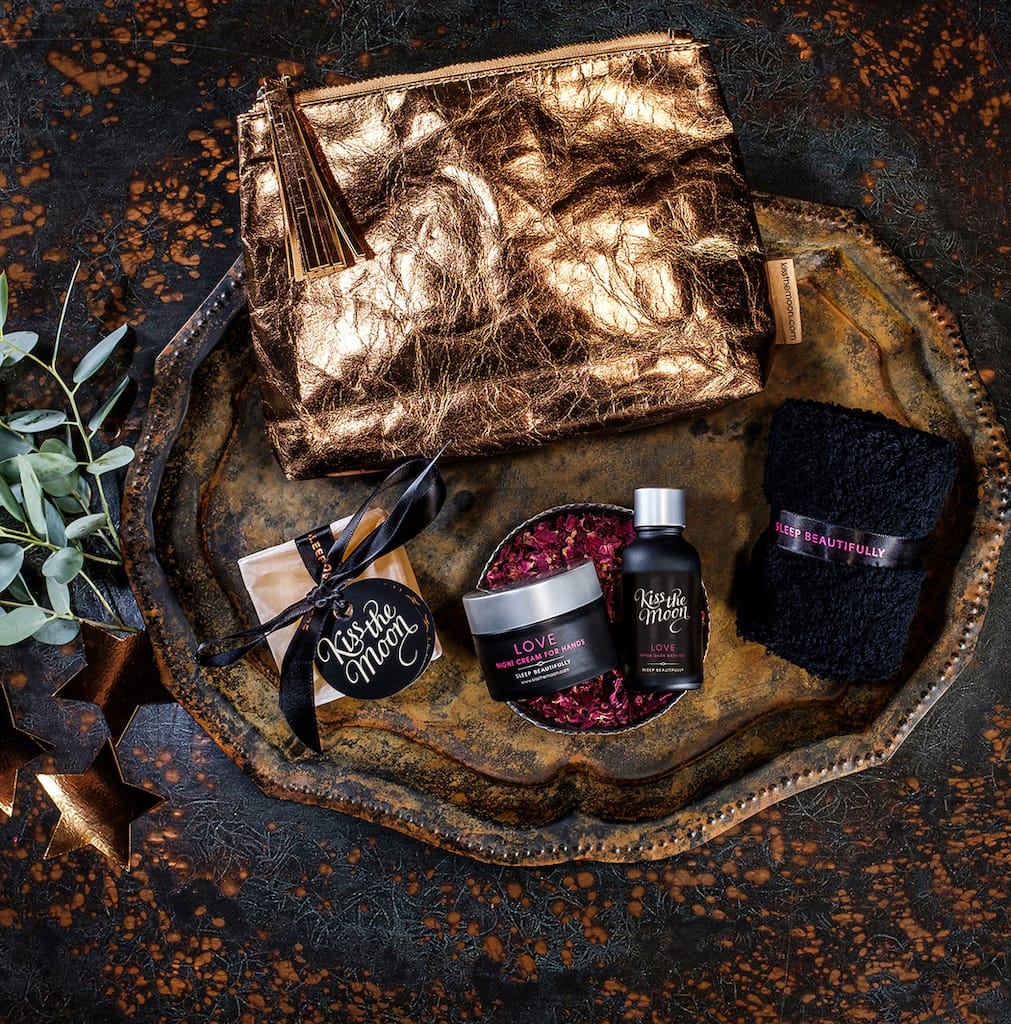 Just the thing to make their dreams come true.
These three night-time beauties have scooped up the awards this year so to celebrate we have collected them together in this glamorous copper, eco-friendly, 'washable paper' bag
Set includes:
GLOW Pure Essential Oil Soap 100g

LOVE Night Cream for Hands 40g

LOVE After Dark Bath Oil 30ml

100% Cotton Washcloth
RRP. £38.00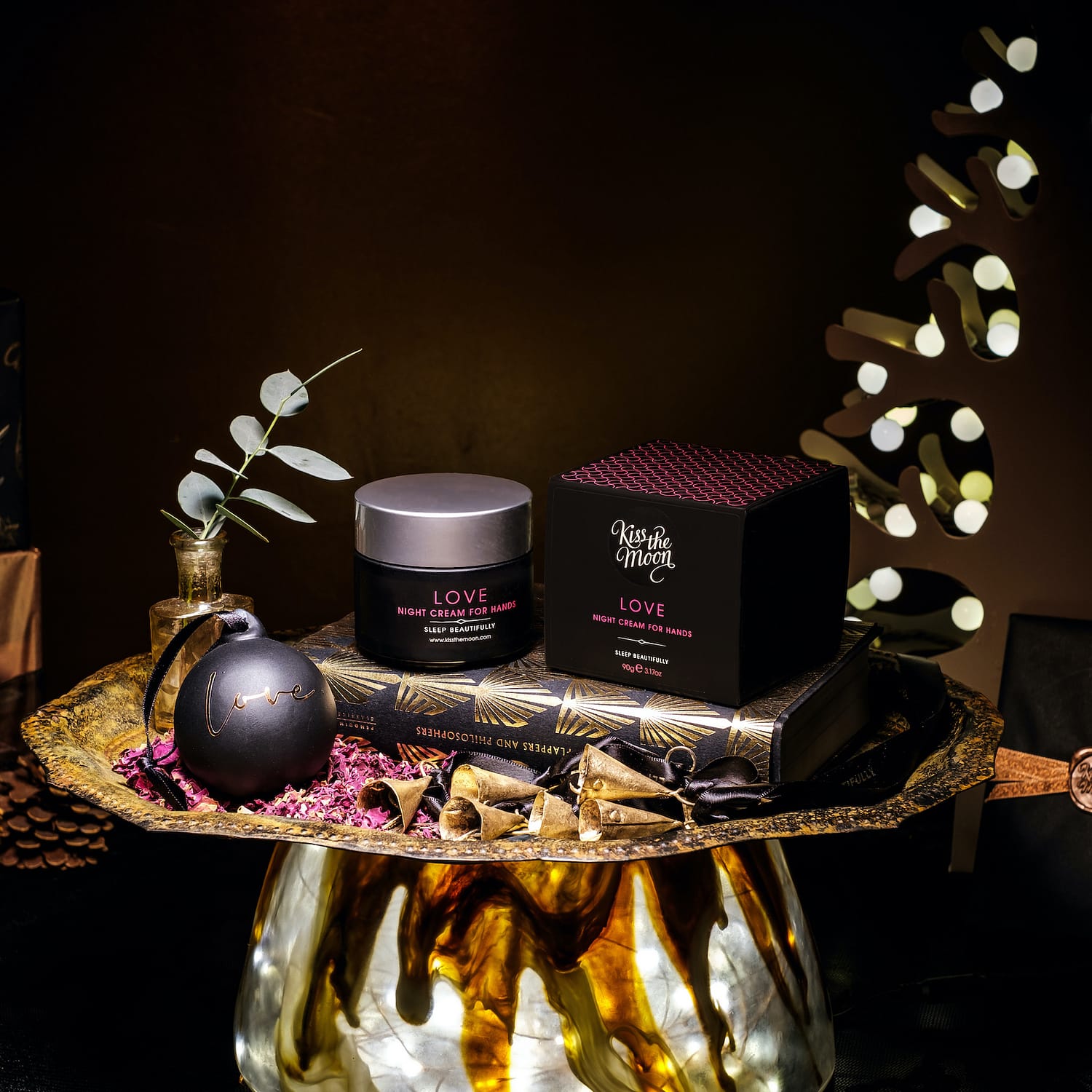 Deeply nourishing night-time hand cream with essential oils that help you to relax at bedtime.
With Rose, Rosehip & Frankincense oils to rejuvenate and heal hands while you are sleeping
RRP. £28.00, 90g
The most beautiful way to relax at bedtime and ease tired eyes

Add a few drops of our LOVE Aromatherapy Drops with ROSE & FRANKINCENSE to our weighted Relaxing Eye Pillow then close your eyes, lie back and prepare to sleep beautifully

Set includes:
Pillow Drops + Liberty Tana LawnTM washable eye pillow
RRP. £45
Find Kiss the Moon online:
Return to the main market...
Meet our sponsors…
Click on each logo to see how you can benefit from their services.