Berber Leather specialises in beautiful handmade leather bags and gifts. From Rucksacks to satchels, purses to belts and everything in between, Berber Leather has something for all tastes this festive season. Shop with us online at our website and get your items in time for the big day. We have free UK delivery and all items are gift-wrapped at no extra cost, ready to give to your loved ones at Christmas. Use code DALES10 for an extra 10% off any orders between now and the 22nd November.
This mini red satchel is the perfect statement accessory whilst still being the practical bag every woman needs. With four interior pockets, two with zips there's enough space for everyday items from tablets and mobiles to purses, make-up and everything in between! The strong buckle keeps everything in the bag secure, and a zipped pocket on the rear is perfect for travel documents that can be accessed at a moment's notice. The removable shoulder strap is completely adjustable allowing you to wear the bag at a height comfortable for you. The bag is lined with a suedette to keep all your accessories and electronics protected. This mini satchel measures approx. 10.5 x 9 inches or 26 x 23cm.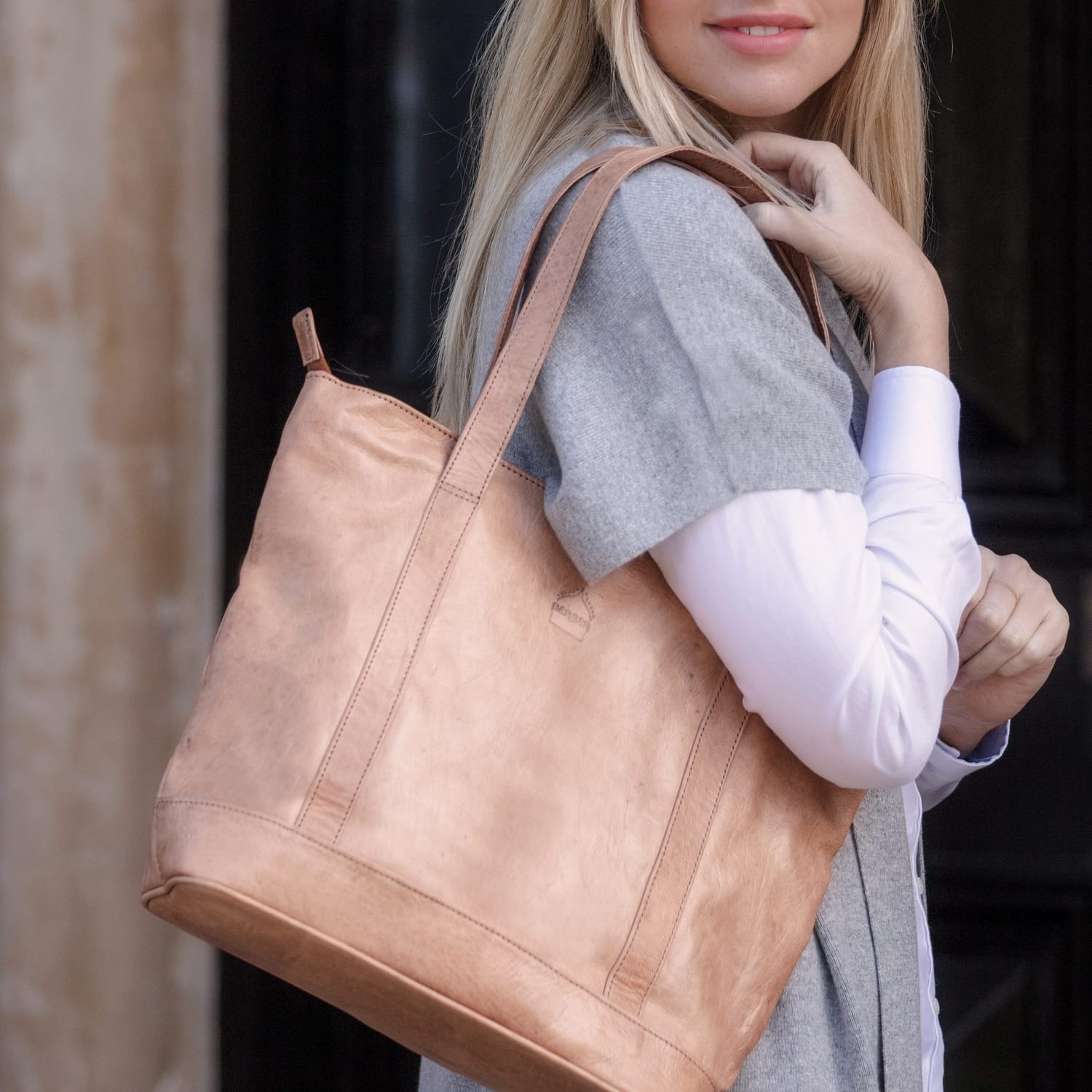 The Berber Leather Tote bag is perfect for when you need to carry more than just the essentials. Whether it's a shopping trip, a day out with the girls or just heading into work this bag will carry everything you need and more. This handmade leather bag features one large main pocket inside plus a smaller zipped pocket on the lining. The whole bag zips up at the top leaving your items secure. The soft lining of the main pocket also will protect any valuables and screens whilst you are on the go. Measuring 38cm x 30cm x 12cm this tote bag also collapses down flat when not in use, great for storing away or taking with you in larger bags. 
The Berber Leather Overnight Bag is fantastic for travellers. Big enough to fit all those essentials without being bulky. Ideal for weekends away or overnight stays whether they are for work or pleasure. This bag measures approx. 52cm x 25cm x 26cm, has strong handles and also an adjustable shoulder strap. It has three pockets, one large main one and two small buckled ones on each side. Incredibly lightweight yet sturdy this bag is one that once you've bought it you won't know how you survived without it!
Find Berber Leather online:
Return to the main market...
Meet our sponsors…
Click on each logo to see how you can benefit from their services.