We provide Forest Play Packs which are natural craft and mini den building kits. They come beautifully wrapped and posted for you.
Each box contains:
Three activities and everything you need for these activities (except scissors and glue)

Eight to 10 natural items for the activities (e.g. moss, bark, pine cones, wool, cotton fabric, evergreen leaves, dried rose buds)

Instructions with words and pictures

An identification sheet (What's in my pack?)

Ideas for further imaginative play

Artwork to inspire creativity

Plus a mini beast fact card and spring bulbs to plant now.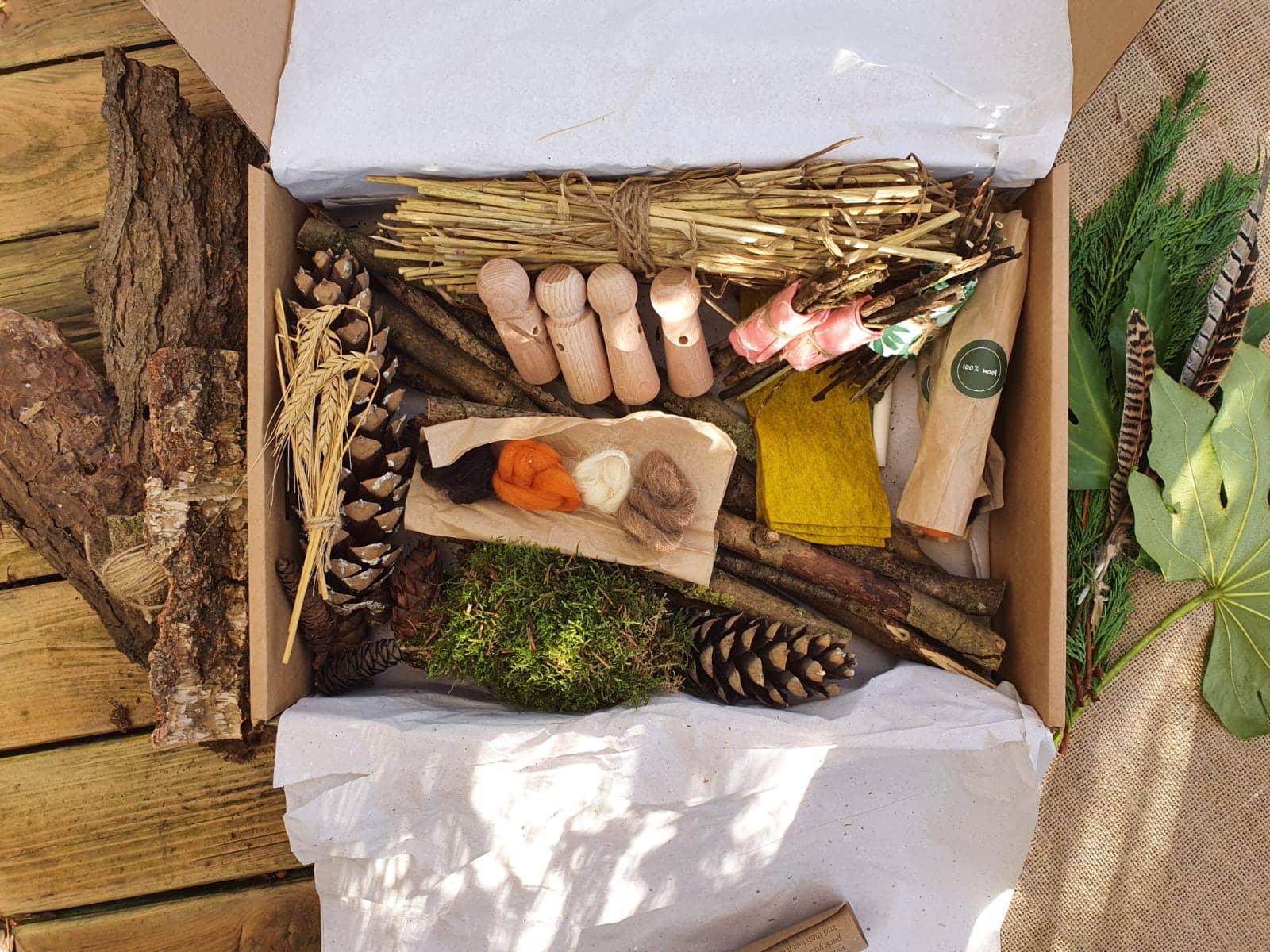 The ideal gift for a family of expert den builders who are ready for an intrepid adventure.
Stranded on a desert Island, you must use everything in your box to design and build a survival shelter.  Make a family of "mini-me"s with the wooden peg dolls and test your shelter to see if it can protect you against the elements (use a watering can for torrential rain) and wild beasts (the dog). Did you survive? Put your den outside and see what happens overnight.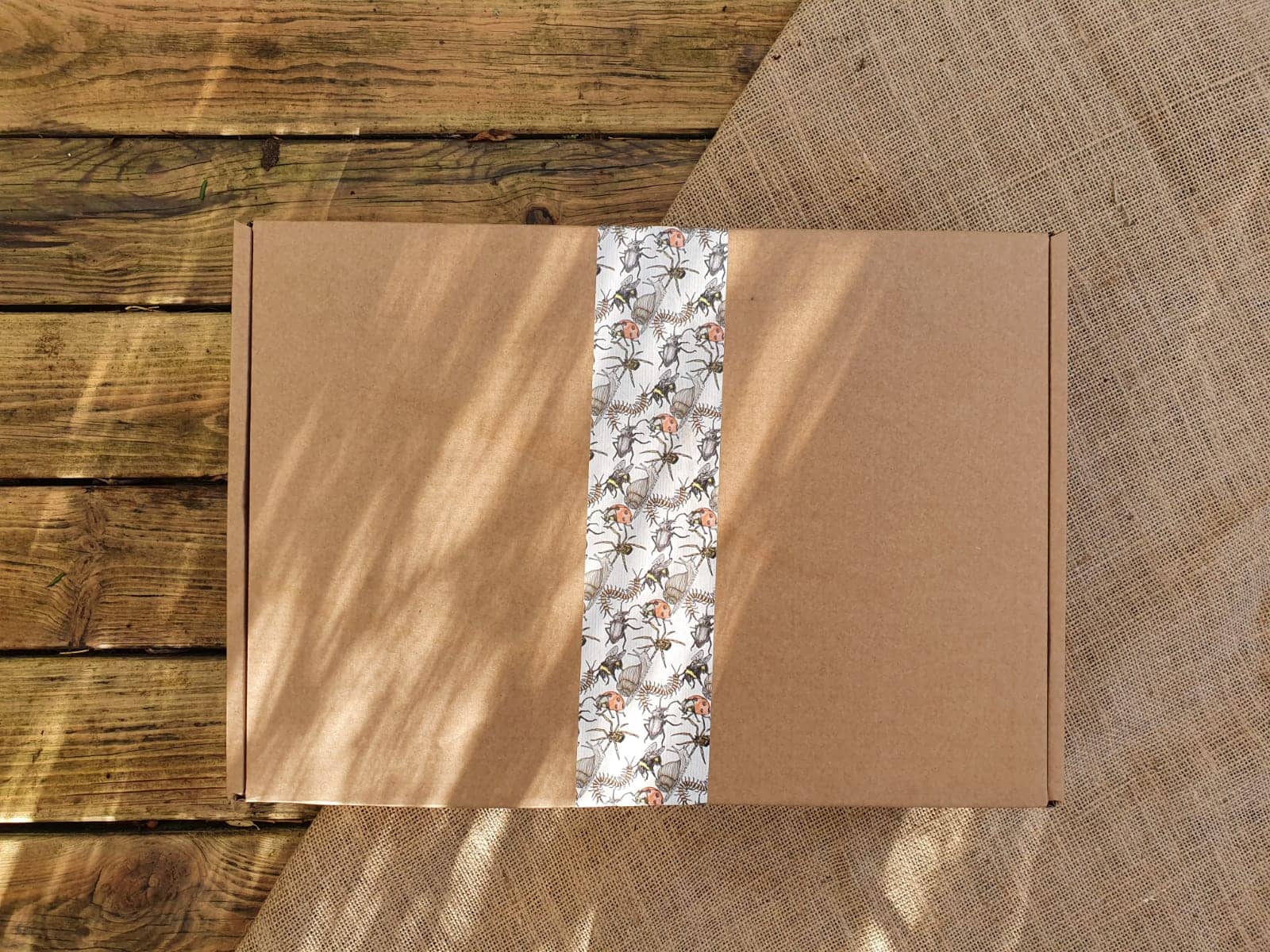 Do you know a little one who is always away with the fairies? Inspire hours of imaginative play with acorn cups and bark sandwiches. With a choice of colours and materials in  every box,  everyone can create their own magical picnic and pixie. Your next conversation may be: "Does moss or sheep's wool make the best pixie hair?"
Create decorations for your own home or as gifts with natural materials. We have sourced a selection of beautiful natural items for you. Spending quiet time crafting with nature is a very mindful and relaxing activity. The woodland angels are very easy to make and there is no right or wrong! Just enjoy choosing from the selection of natural items in your box to decorate your angel. Each box contains everything you need to make three woodland angels. All you need are scissors and glue.
Find Forest Craft and Play online:
Return to the main market...
Meet our sponsors…
Click on each logo to see how you can benefit from their services.