Herbert & Co only launched in August this year so is currently a very small range. Focused around a farmyard themed design, in pink or blue, we provide a selection of children's aprons, chef's hats and baking sets. We have also recently added some face coverings and Christmas cards to the collection.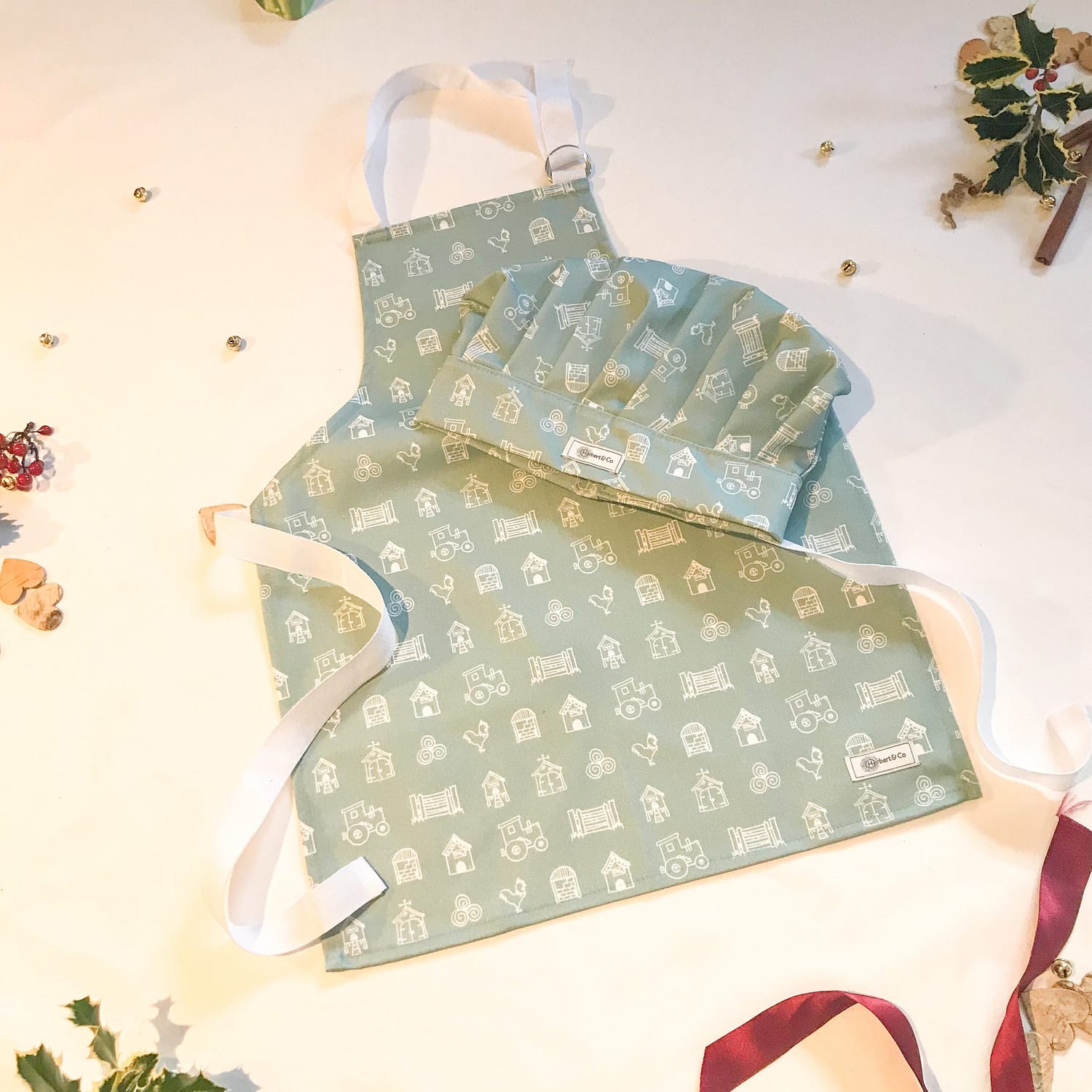 Produced in the UK from 100% cotton they are designed to withstand hours of fun in the kitchen!
Packaged together with our apron and chef's hat are all the utensils and accessories our little bakers could need.
Produced in a lovely soft cotton in pink or blue and available from small children's to large adults. 
Find Herbert & Co online:
Return to the main market...
Meet our sponsors…
Click on each logo to see how you can benefit from their services.