Jane is an artist, designer and maker. In 2016, she pursued her dream of becoming a professional artist studying a BA in Glass and Ceramics at the University of Sunderland followed by a Masters in Fine Art at the MIMA School of Art, Teesside.
People-watching and capturing details from her surroundings inspire her work. ​She works outdoors where possible, sketching from life to capture movement, expressions and body language in an abstract and spontaneous way. She then uses these sketches to inspire her bright, bold prints and 3D work.
​Her conceptual work often takes on the form of an installation. She enjoys model-making and uses this as a tool to refine her practice often experimenting with a range of media such as cast glass, ceramics, concrete and metal choosing the best materials to convey her concept clearly. Her work is fun, cute and quirky and aims to make you smile and reflect.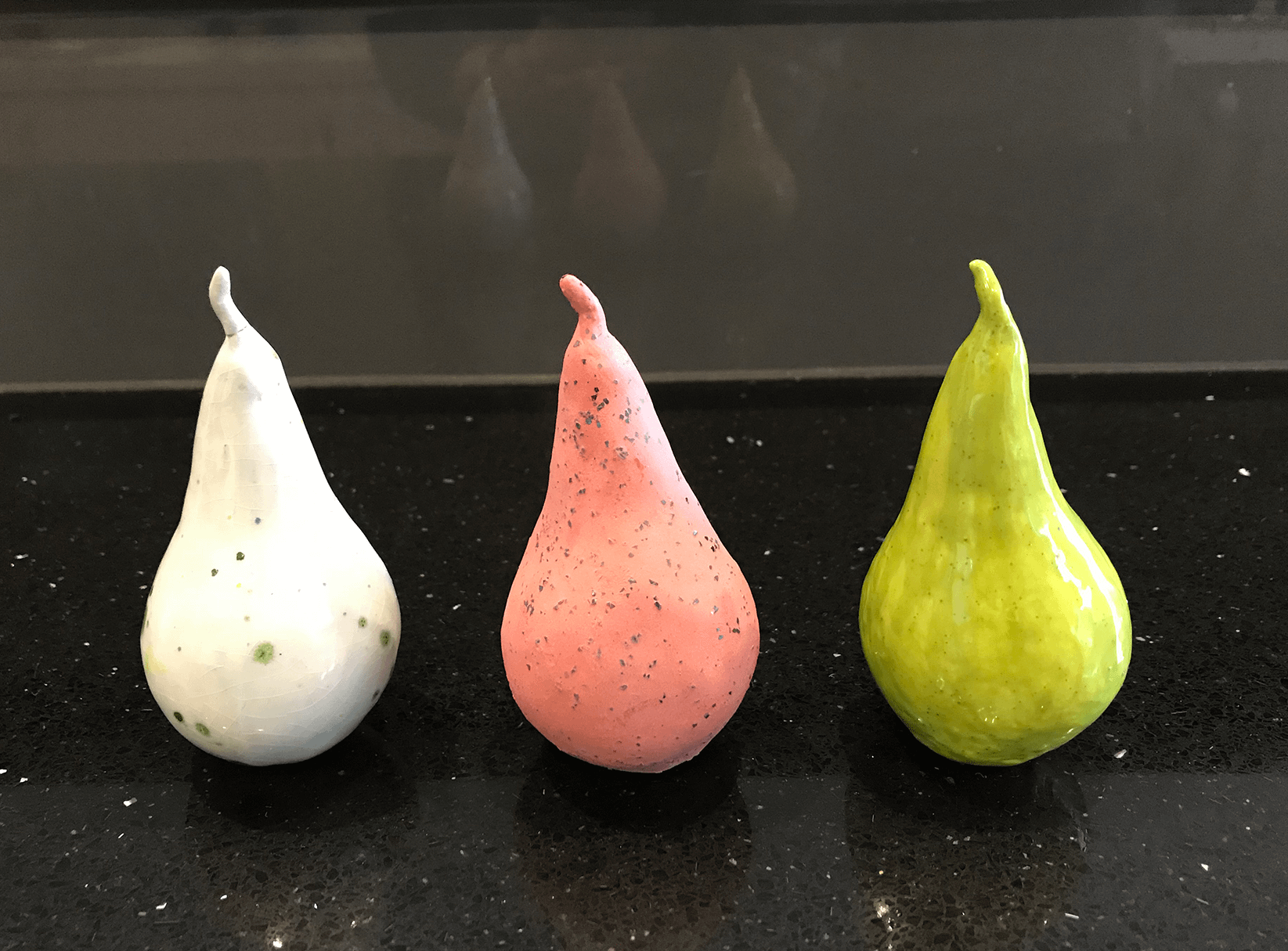 Various coloured glazes. Made from white earthenware with a stalk. In oriental blue, speckled green, pink and green shades.
h100 x w50 x d50mm
RRP £15
Sale price £10
Various colours. Small delicate and decorative bowls can be used for small items such as jewellery.
h50mm x w90mm
RRP £35
Sale price £25
Giclee print can be bought mounted or framed in black.
h340 x w470mm 
RRP £65 mounted, framed £80
Sale price – £45 mounted, framed £60
Return to the main market...
Meet our sponsors…
Click on each logo to see how you can benefit from their services.