"As a freelance commercial artist I undertake private commissions varying from large murals to smaller paintings and illustrations.
As well as commissions, I have my own range of artwork for sale inspired mostly by the dales. These include original paintings, prints, cards, placemats and coasters and the latest addition being my 2021 calendar.
All of these are available online or from my studio at 2 Golden Lion Yard, Leyburn, North Yorkshire DL8 5AS."
– Lynn Ward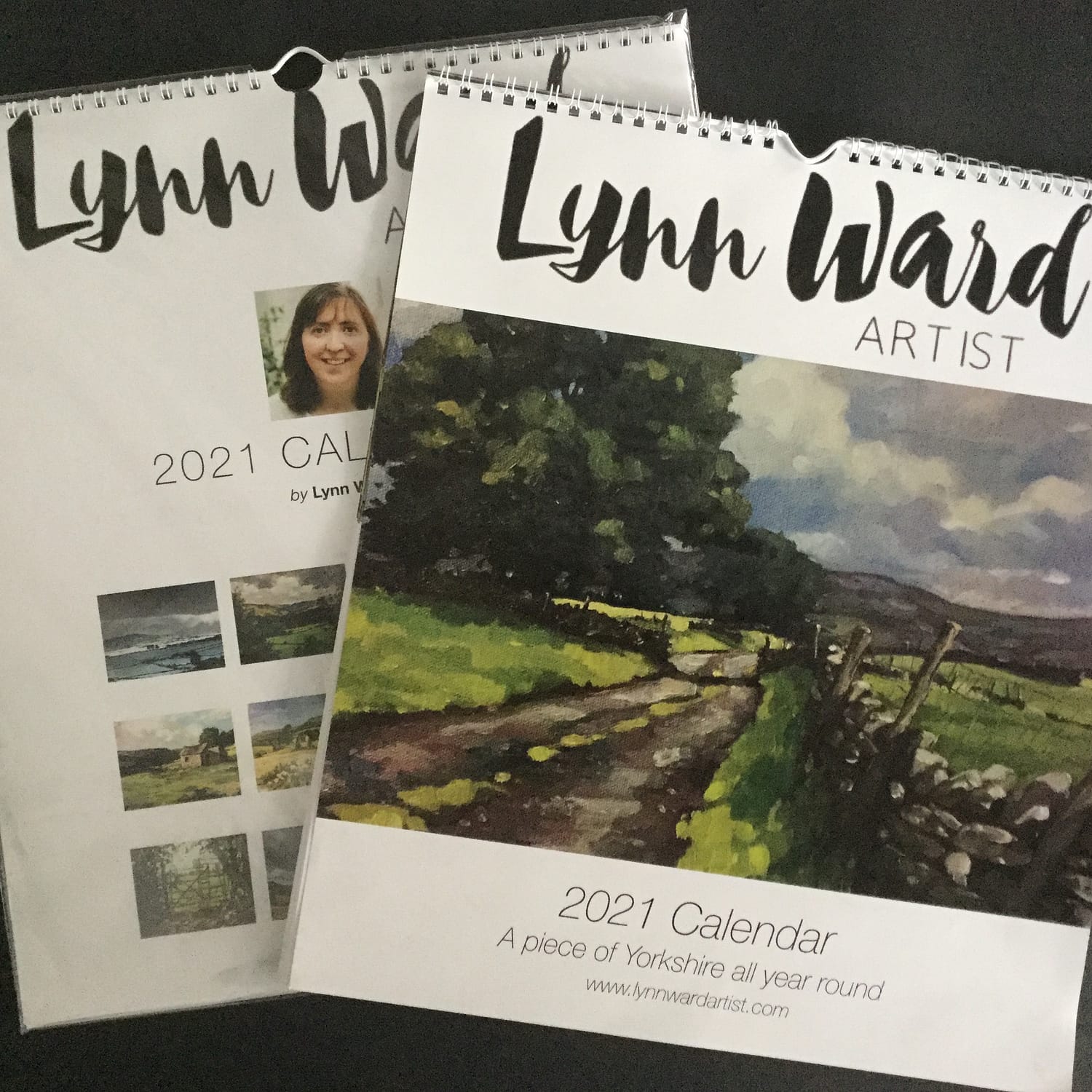 2021 Calendar – 'A piece of Yorkshire all year round'
This calendar is made up of 12 individual images by Lynn Ward. Each month has its own page with generous space in which to write all your appointments.
Size – 300mm(w) x 350mm(h). Spiral bound with hanger
£15 each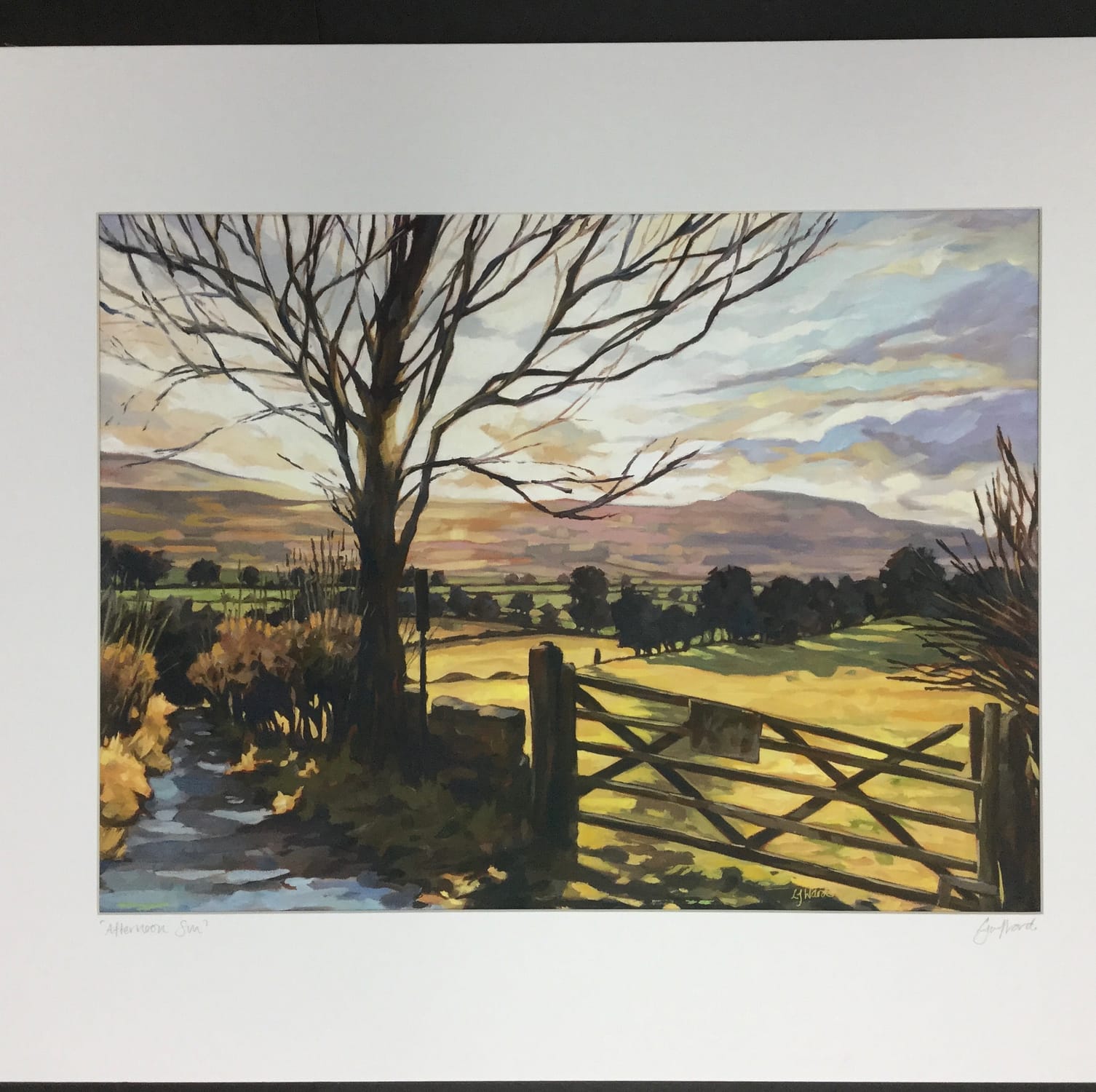 Limited Edition print of the original painting 'Afternoon Sun' by Lynn Ward
Print is apx A3 in size and comes with a cardboard mount.
£60
Framing can be arranged if wanted for a reasonable price
Set of four  placemats. Each printed with an image based on a dales landscape painted by Lynn Ward. They're made of acrylic and easily washable, with non-slip pads under each corner. 
Return to the main market...
Meet our sponsors…
Click on each logo to see how you can benefit from their services.