Welcome to Mini Eden, a children's clothing and gift shop based in Kirkby Stephen in Cumbria, just on the edge of the Yorkshire Dales National Park. Mini Eden is the 'green kids shop' – we are plastic free (apart from the Lego!) and our stock is either preloved, end-of-line, recycled, handmade, Made in Cumbria or fairtrade. Outside of lockdown we also serve delicious locally roasted barista coffee, handmade cakes, homemade vegan soups and light brunches.
Beautiful, colourful collection of Caboodle Organic handmade baby clothing, made with the softest organic cotton. These all would make lovely gifts for special little people. Prices from £10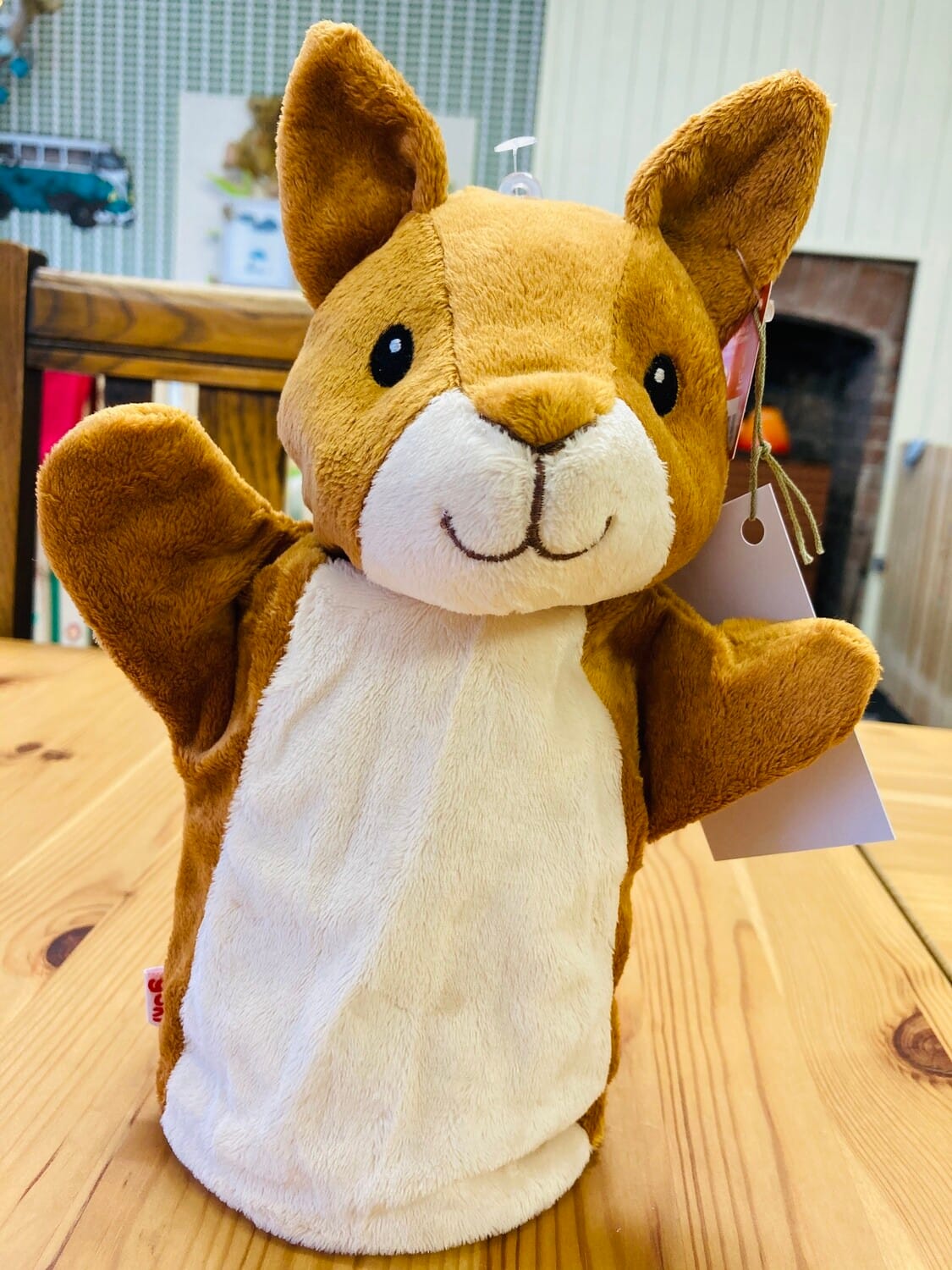 Cute soft animal puppets from Goki. Choose from Red Squirrel, Hedgehog or Bunny Rabbit. Perfect presents for your little people! £8.50 each
Colourful and quirky handmade knitted Kirkby Stephen parrots, made with 100% merino silk wool, 100% cotton yarn and a polyester filling. Perched on a locally sourced branch, with a brass ring for hanging up ready to cheer up your home!
Approx 20cm high.
Please note, these cute little fellas are all handmade so please do expect/accept the odd wee quirk, they haven't come off a factory conveyor belt!
Return to the main market...
Meet our sponsors…
Click on each logo to see how you can benefit from their services.