The Glass Forge is a fused glass company creating handmade bespoke glass art. The lure and beauty of glass with its amazing colours, depth and sparkle is transformed into a potentially endless array of designs that take their inspiration from the landscape, wildflowers and wildlife of the surrounding area from my little studio near to Yarm. Glass fusing involves melting glass together in a kiln to create pieces art, from bowls and pictures to coasters and jewellery, all of which I believe to be functional, unique, and beautiful. Some pieces of art have a contemporary flair, using bold striking colours and patterns, whilst all designs are made to the highest standard and each a bespoke handcrafted piece.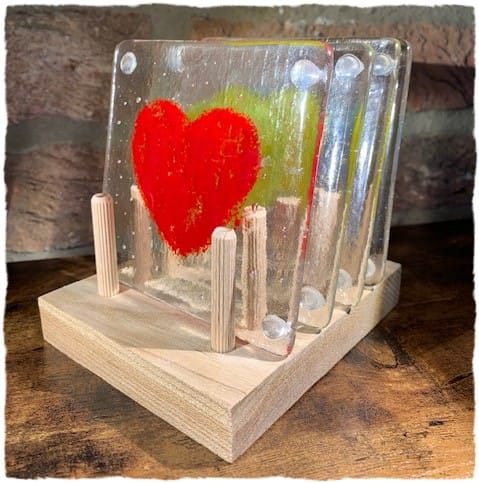 My coaster designs vary from hearts and flowers, to paw designs. This one shows a beautiful bespoke handcrafted heart coaster made with two layers of glass. This design comes in a variety of colours.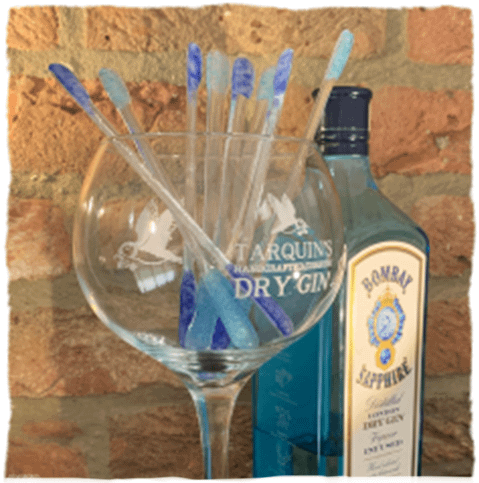 Whether it's cosy nights in or summer parties this glass swizzle stick is ideal to mix your cocktails, gin and tonics or your favourite tipple. Ideal as a gift each handcrafted swizzle stick comes in a variety of colours. Great for that little stocking filler.
This beautiful hand-crafted textural fused glass handkerchief will look beautiful with a shimmering candle on your windowsill, mantlepiece or even to admire while you soak in warm luxurious bath! This elegant and bespoke design is based on a spring and summer meadow theme and would complement any home all year round and will make a really special gift.
Find The Glass Forge online:
Return to the main market...
Meet our sponsors…
Click on each logo to see how you can benefit from their services.