The Love Yourself Collection
The Love Yourself Collection is a family-run retail and online business borne out of lockdown.  We created the business in mid-September after recognising the importance of looking after yourself and those you hold dear.  We create our own branded range of loungewear clothing which include hoodies, t shirts and dressing gowns. 
We have complemented these products with fluffy socks, hooded blankets, towels and pyjamas.  We also invited local suppliers to showcase their items within our retail premises.  So we also stock dog accessories, from The Hound Stop, Candles and Diffusers from Yorkshire Rose Candles and a range of pamper products for The Cosy Cottage Soap Company.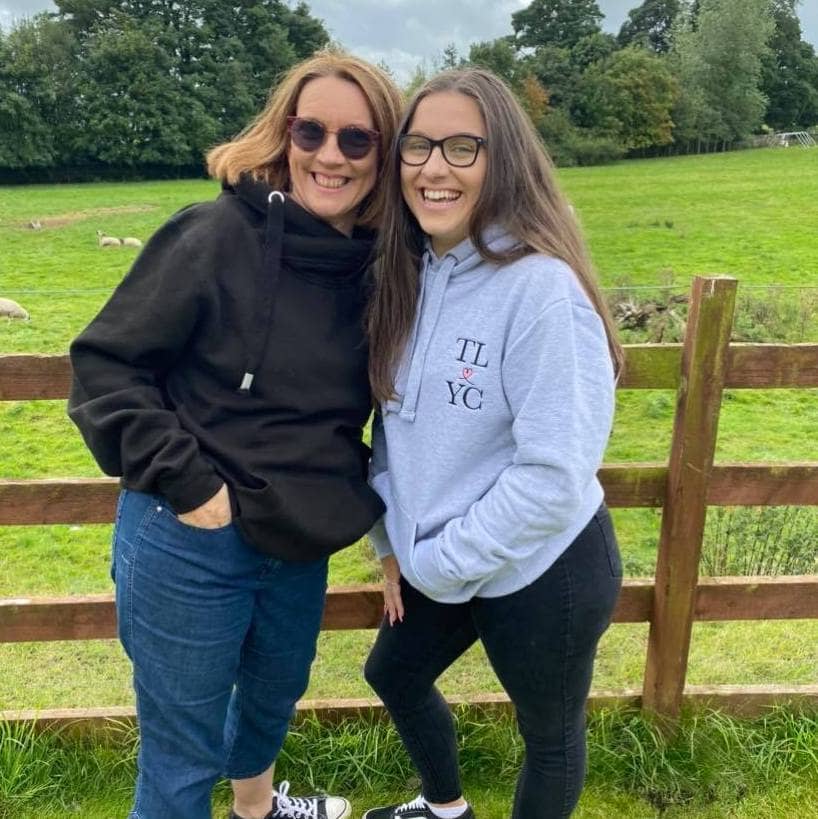 These are available in either a standard hoodie or a cross necked hoodie in sizes Small to a 2XL in a range of colours.
The plush pull over style  hoodie has a super soft fleecy inside, rope drawstrings and an open-front pocket pouch with The Love Yourself Collection  initials motif on the chest and full embroidered logo on the rear of the hoodie.
Prices range from £45.00 – £48.00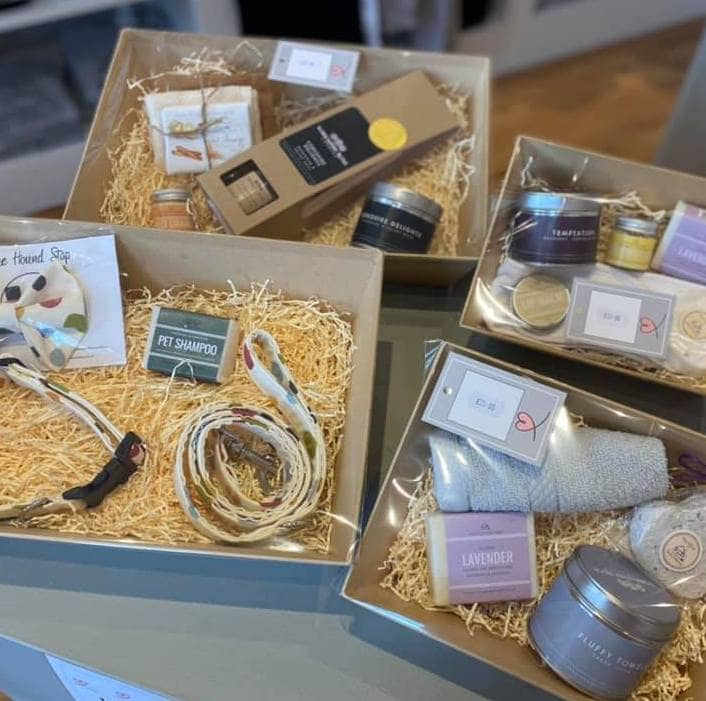 A selection of hampers created for you from a range of pamper products in store. We have a selection already created, however we can put these together and make them specifically to your budget. All products are provided by local suppliers, using natural and organic products and come presented in a presentation hamper.
– Sealed with love: Big hugs candle and wish string bracelet – £15.00
– Made in Yorkshire: Yorkshire Delights Diffuser, Yorkshire Delights candle, luxury soap and soap dish, and hand and body cream – £50.00
– Men's Pamper Hamper: Beech handled shaving brush and shaving soap – £40.00
– Ladies' Medium Pamper Hamper: Candle, handmade soap, bath bomb, lip balm, foot balm and headband – £35.00
– Pampered Pooch Hamper: Large dog collar, large lead, bow tie and dog soap – £40.00
Perfect for those cosy nights in, this 
brand new 
Sherpa Hooded
Blanket is your new comfort buddy! Featuring a beautiful soft touch
outer fabric and luxurious Sherpa lining, this hoodie is available in
an array of versatile colours.
Expertly matched with elastic cuffs and a double opening front
pocket, this will make a fantastic gift for friends, family or even
yourself! Perfect for adults and kids alike. Crafted for optimum ease
this is a durable, one-step care garment, used as a wearable
sweatshirt. Simply wash at 30 degrees.
One size 
fits
 all with this product and it's ideal for packing up and
taking with you to outdoor events.
– 
Size:
 One Size Fits All – 72″ Waist, 34″ Body, 36″ Arms.
– 
Colour:
 Available in Blush Pink, Charcoal Grey, Silver Grey, Black, and Navy. All complete
with ivory Sherpa lining and colour matched cuffs.
– Material:
 100% Soft Touch Polyester, with 
ultra cosy
 Sherpa lining.
Find The Love Yourself Collection online:
Return to the main market...
Meet our sponsors…
Click on each logo to see how you can benefit from their services.